Blog The Most Cost Effective Method to Build Brand Awareness For Your Business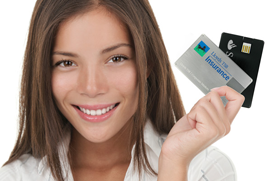 Do you know how much your brand is worth? Most importantly, is your target audience even aware of your brand?
The importance of building your brand
Building a rock solid brand is the perhaps the best long term marketing strategy. Big name companies such as Coca Cola, McDonald, Nike, etc invest heavily in building their brands through advertisements, events sponsorships, and celebrity endorsements.
And that investment usually lead to great rewards in terms of name recognition, higher perceived values, premium pricing, customer loyalty and repeat purchases.
According to the Interbrand's Best Global Brands report, Coca Cola's has an astonishing brand value of $70 Billion, while McDonald is at $33 Billion and Toyota is at $26 billion.
Interbrand's 2010 Top 10 Brands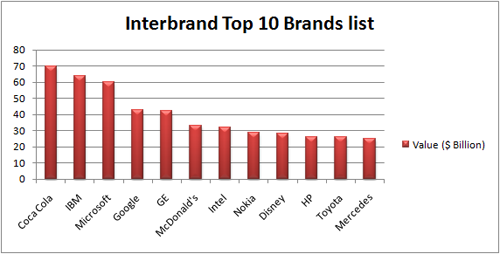 Furthermore, a brand provides long lasting values for a company. Competitors may steal your ideas and natural disasters may destroy all your physical assets, but a strong brand will still survive.
How to Build a Brand For Your Business in 3 Steps
Building a brand takes time, strategic planning, efforts, and many other intangibles. But I believe you could build a successful brand for your business if you follow these 3 steps:
Identify what you want your brand to represent in terms of image, benefits, and promise.
Create and build your brand image through your logo, your packaging, your consistent customer service, your product features and benefits, etc.
Create awareness of your brand through different advertising and promotional methods.
The most cost effective method to build brand awareness
Assuming that you have already taken the steps to identify and create your brand image and benefits, the next crucial step is to create awareness for your brand.
Since your company doesn't have millions of dollars in advertising and marketing budget like Coca Cola, McDonald, or Nike, how can you create awareness for your company's brand without spending a fortune? Here's an idea – Use promotional products!
Unlike other advertising medium, promotional products engage the consumers, are appreciated by the recipients, provide repeat exposure of your brand at no extra cost, and cost a lot lower than other forms of advertising and promotions.
Furthermore, various experimental studies, including studies conducted by Georgia Southern University, Baylor University, and PPAI, have consistently shown that recipients of promotional products have a much more positive image of a company. Additionally, they are more likely to refer the company's products or services to friends and family than consumers who do not receive promotional products.
Note that not all promotional products are equal however. To be effective, promotional products should be functional, useful, and have perceived values. Promotional products lacking all or any of these elements usually end up in the trash. Furthermore, using low value or low quality promotional products could potentially hurt your brand image.
Why Customised USB Flash Drives Are Ideal Promotional Products
Among the abundance of promotional products in the market, customised USB flash drives imprinted with your company's logo and business message is one of the most powerful promotional tools.
Popular customised USB flash drive models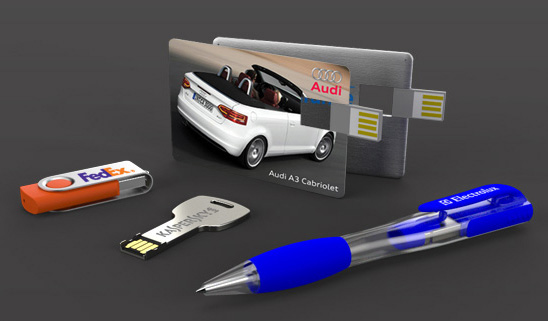 There are different styles (USB credit cards, USB keys, USB bottle openers, wooden USB drives, etc) for you to choose from. Although small in sizes, USB flash drives pack lots of storage powers, with most suppliers offering USB flash drives with memory capacities from 32 MB all the way to 16 GB or more.
USB flash drives are frequently used by consumers to share and transfer music, videos, and other digital content from one computer to another. Each time they are used, your brand is exposed to the recipients and to the recipients' friends and family members at zero cost to you.
In summary, building your brand should be on-going marketing efforts which could yield great benefits for your business in the long run. If you are looking for cost effective promotional methods to build awareness for your brand, you should consider customised USB flash drives.
Do Brand Names Matter To you?
For majority of your purchasing decisions, do you only buy brand name products? Please share your thoughts below!
Related articles